About Us
SmartBase: High-Security Hosting & IT Solutions
SmartBase Solutions is a strategic IT and data security partner providing managed hosting and managed IT services that allow our clients in high security industries like healthcare, finance and government to work more efficiently and effectively.
Our fractional model empowers our customers to focus on their core competencies, rather than the minutiae of data hosting, security and IT. We become a flexible extension of your own team, taking on the proactive management of your environments and solutions on your behalf. Our consultative process ensures our solutions and pricing are clear, predictable, and tailored to the unique needs of our diverse clients. We'll work closely with you to build a user-friendly, secure environment to help you achieve total data security and compliance.
HITRUST Certified and HIPAA Compliant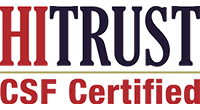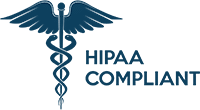 SmartBase Solutions is committed to going above and beyond HIPAA compliance. While HIPAA compliance is a regulatory requirement focused on safeguarding patients' protected health information (PHI,) HITRUST is a comprehensive security framework specifically tailored to the uniquely demanding healthcare environment.
Incorporating multiple security and privacy standards like HIPAA, NIST, ISO and others into a singular framework, HITRUST was designed to address healthcare organizations' need to protect PHI and manage information risk. To achieve HITRUST certification, organizations must undergo a rigorous assessment process to evaluate their security controls, practices, and protocols.
Proudly HITRUST CSF-certified since 2017, SmartBase Solutions provides clients with the highest standard of data security in the industry. We maintain our certifications as part of our dedication to protecting your sensitive data in a manner that consistently exceeds the healthcare industry's rapidly-evolving security standards.
Frequently Asked Questions
Why should I work with a Managed IT Partner?
A managed IT partner has an experienced team with a wide range of expertise who have the capability to handle many issues at once without waiting for internal resources to become available. This allows your internal team to focus on other important tasks, like serving your customers and driving revenue.
Why choose SmartBase over other providers?
SmartBase looks at IT partnerships differently. Rather than forcing customers to make room for an off-the-shelf managed IT solution, we take a bespoke approach, listening to you to understand your needs from the inside out before putting together a solution specifically to serve you and your teams. We'll support you from right here in Minnesota, with no off-shore resources or outsourcing. We also take security and compliance more seriously than most other providers, going the extra mile with our HITRUST CSF certification.
If I already have an internal IT team, why do I need an IT partner?
As your managed IT partner, SmartBase will act as a true extension of your in-house team. We work hand in hand with your internal IT team as a consultative partner that can share their workload, alleviating their stress and freeing them up to focus on serving your customers and driving revenue-generating activities. With a partner like SmartBase, you aren't limited by the expertise of your internal team — you'll have a variety of experts to collaborate with to resolve issues, institute security and infrastructure improvements, and efficiently handle large projects.
Why should I choose SmartBase's Private Cloud over other cloud options?
Our Private Cloud is HITRUST-certified and built with an extraordinarily high level of security. In addition to security certainty, SmartBase's Private Cloud also offers pricing certainty: You'll know what your bill will be ahead of time, with no sticker shock at the end of the month, allowing you to confidently budget for your business. Worried about resiliency? There's no need: Our Private Cloud is redundant at all layers and utilizes VMware's proactive high availability, allowing us to provide a 99.99% uptime guarantee.
Why should I use an IT partner to manage my cloud environments?
With Microsoft Azure, AWS, Google Cloud, and other large clouds, you're on your own when it comes to building and managing your environments. If you don't have the expertise on staff to properly configure and manage these environments, this can lead to security gaps, single points of failure, and inefficient configurations, leaving your infrastructure vulnerable and potentially driving up your costs.
Partnering with SmartBase gives you access to a team of experts to manage the configuration and security of your environment, giving you confidence that your data is secure and your infrastructure is efficient and resilient.
Is my business too small to partner with a Managed IT provider?
Businesses of all sizes can benefit from having an IT partner. For small businesses, you may not have the resources to hire and maintain an IT team. Partnering with SmartBase gives you access to a variety of resources and skill sets to support your business, without the costs associated with establishing an internal team.
For larger businesses and organizations, you may be tired of waiting on IT resource allocation or internal red tape to deliver solutions, slowing down projects and deliverables for your client. SmartBase acts as an extension of your internal team with the capability to deliver solutions faster and more effectively.
Careers
Join the dynamic and diligent SmartBase team! Enjoy a solutions-focused work environment that will flex your creativity and versatility as an IT professional. To learn more about job opportunities with SmartBase please fill out the form and a member of our team will be in contact with you.
Your Superior Security Starts Here!
Contact us to learn more about our innovative, transparent approach to healthcare database management. A member of your team will connect with you to discuss your needs and start you on the path to smarter data security!
"*" indicates required fields