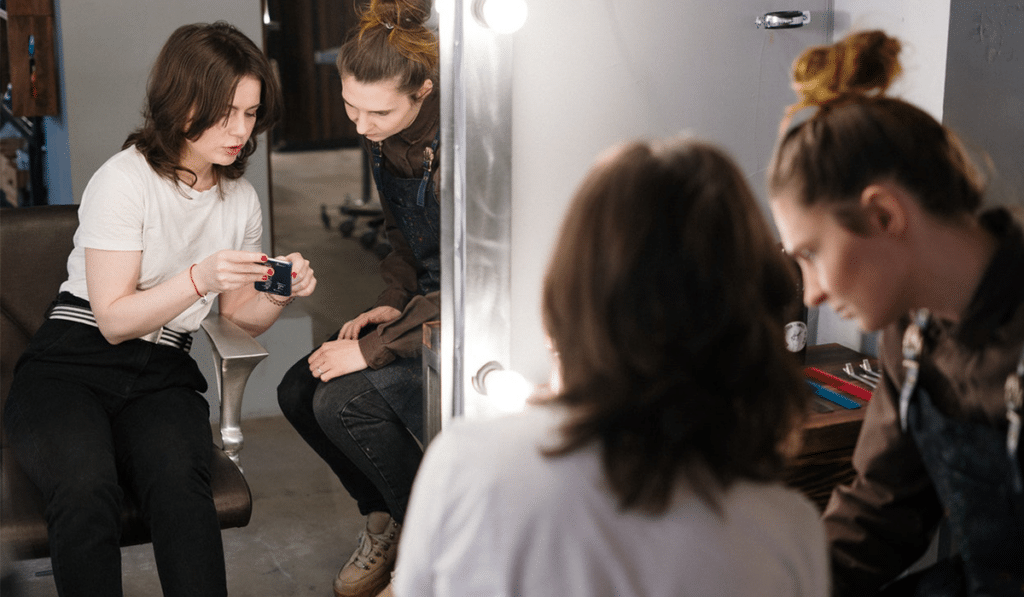 Maintaining and growing business are the aspirations of every salon owner. Oftentimes you are too busy to check in with every customers and remind them to refer their friends to your salon. However, many of your best customers would be more than happy to help spread the good word about your salon with their friends and family.
There is only so much time in the day and there certainly isn't enough time to ask all your customers for referrals. Having an easy way for customers to send referrals saves you time and helps grow your business faster! Here are the basics of how salon referral programs work and how you can begin bringing in more referrals.
What is a salon referral program?
A salon referral program allows your customers to easily refer their friends to your salon and receive a reward for their referral. In the salon industry, word of mouth marketing is highly effective for earning new business. Offering rewards for referrals incentivizes your current customers to invite new customers to your salon.
Your salons' success relies on your customers. When you need a boost in fresh customers, a referral program is a win-win for you and your current customers. They get something for being loyal to your salon and you gain new business.
How do you implement a salon referral program?
The process of creating a salon referral program isn't as difficult as it may sound. Here's how it works:
Be sure you are meeting your customers' needs
Your customers must be satisfied with your business if you want them to spread the word about your salon. Be sure you are addressing any concerns and are meeting their expectations.
Decide what reward you want to provide for customer referrals
Consider what your typical customer would enjoy receiving as a thank you reward for their referral. A discount off their next visit, free sample product, or complementary service are all great examples of relevant rewards.
On the alternative side, think of what you can offer your newly referred customers who have never visited your salon before. They will be more inclined to visit your salon if you offer them a discount on their first visit.
Start promoting your program
Once all the details are finalized, it's time to start promoting your referral program! Your customers have to be aware of your program in order to use it. Try posting signage in easy to view locations with details on how your referral program works and what the customer receives for their referral.
Teach your stylists about your referral program so they can bring up the referral program with every customer. Ensure they understand the incentives and can easily explain the program.
Get more customer referrals with the Driive Loyalty Program
The SmartBase Driive Loyalty Program offers a referral program that allows your guests to easily invite their friends and family to visit your salon! Give us a call at 612.767.9940 or contact us today to learn more about any of our solutions.