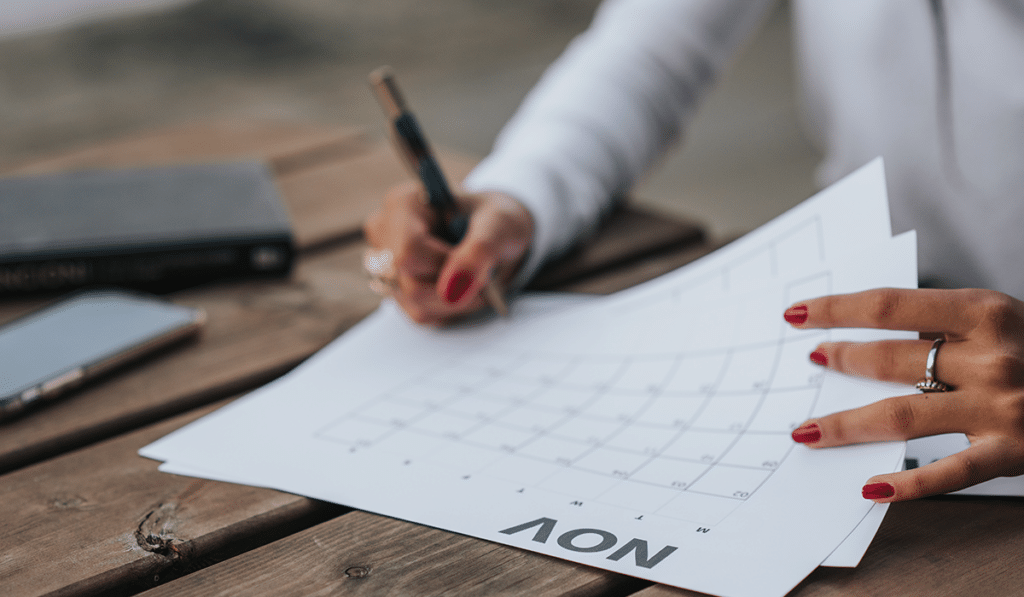 Creating a yearly marketing plan for your salon can strengthen your customer loyalty and bring in more customers. A marketing calendar can help you reach your growth and sales goals while helping you spread your salon's special offers throughout the year.
It isn't always easy to know where to start when creating your marketing calendar. Luckily for you, we came up with a few ideas your salon can use for the rest of this year! Take a look and get started on creating your own marketing calendar.
June: Summer Highlights – $10 OFF Color or Highlights
Give your guests an incentive to come in to your salon and get their summer hair! Many customers who love colorful hair or highlights can be enticed with this offer. Think about sprucing up your creative with a summer model or beach themed images. Keep your promotional messaging summer related or in a fun tone. You could also use this idea in other summer months if you already have marketing plans for June.
July: $4 OFF an Adult Haircut
Celebrate the 4th of July with $4 OFF an adult haircut! Consider using major holidays, such as the 4th of July, to offer special promotions. Use red, white, and blue in your model images and keep your promotional copy fun and celebratory in tone.
August/September: Back to School Special! $3 OFF Children's Back to School Cuts
Parents will be planning their children's return to school in August through September. School supplies, new outfits, and haircuts are all on the to-do list! Think about giving an incentive for parents to choose your salon with a discount on children's cuts. You could use images of children in backpacks getting ready to go back to school with their families on your creative images.
October: TREAT Yourself! 10% OFF a Hair Treatment
It's a spooky good deal! Halloween is in the air all through October and your marketing calendar should be taking advantage of it. "Treat" your customers to a special discount this month on a hair treatment. Using fresh fall styles for your model images would be a great idea to stick to the season's trends.
November/December: 20% OFF Gift Card
Gift cards make for perfect stocking stuffers! Many people begin their holiday shopping in November while some don't finish their holiday shopping until December 24th. You could offer guests a discount on their gift card purchases during this time. In your promotional messages, be sure to mention that a gift card to your salon would make a fantastic gift for their loved ones or a great gift for themselves.
Want to easily send promotions to your customers?
The SmartBase Solutions Driive Loyalty Program allows you to easily reach your customers! Our team is here to help get your customers more engaged with your business. Give us a call at 612.767.9940 or contact us today to learn how Driive Loyalty can help your salon.